We are Bernabé and Jordi. Friends from childhood, who joined our forces and connections for the harvest of our wines in the town of Nonaspe. We are a wine lovers and we want to give back to the town everything it has given us during our youth.

Three generations of farmers working vineyards guarantee us

12 hectares that include white and red Grenache, Syrah, Cabernet and Merlot

Through wine tourism we seek the recovery of the territory of Nonaspe and Bajo Aragón in general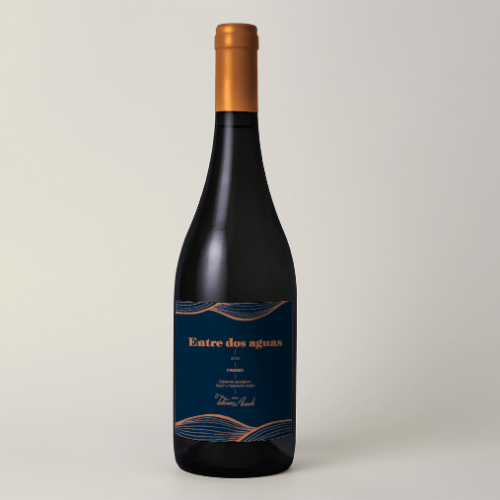 GRAND GOLD PRIZE



Our red wine "Entre Dos Aguas" aged in barrels for 12 months, has been awarded the gold medal at the Berlin Wine Trophy among more than 20,000 wines from more than 40 countries.

Discover a flavor that does not leave you indifferent at first and that surprises as it releases flavors on the palate. It has impressed even the best tasters in the world.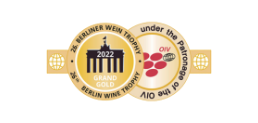 We work both with autochthonous varieties (Red and White Grenache) and with other varieties of great recognition worldwide (Cabernet, Syrah and Merlot). We are passionate about the land, passionate about wine and we want to transmit our enthusiasm through each bottle. We take care of the entire production process until we get surprising wines that are liked by the public.
Our idea is based on the recovery of the rural territory, of the town of our grandparents that, like so many others, little by little is depopulating with young people and losing activity.

Through a project that starts from the cultivation of the vine, with more than 12 hectares of varieties that include Syrah, Cabernet Sauvignon, Grenache and Merlot, we take care of the entire production process until we achieve surprising wines that are liked by the public.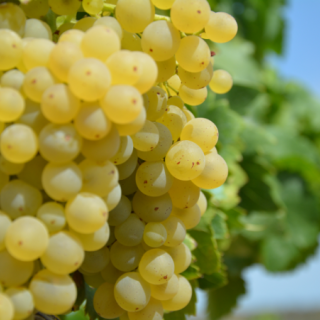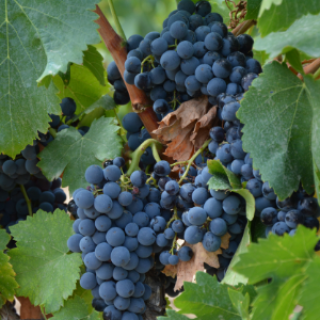 Discover our territory through hiking routes and wine tastings among our vineyards, let yourself be captivated by the charms of Bajo Aragón.

Explanation and wine tasting. We can make it both in our vineyards or moving where you want.

Learn about the history of Vinos Taberner Amado and how this little life project came about.

Discover the historical trails of Nonaspe and be amazed by its incredible viewpoints.

Tasting of typical products of the area
Pair our wines with the best products from Bajo Aragón.
Discover our entire catalog and benefit from special prices.